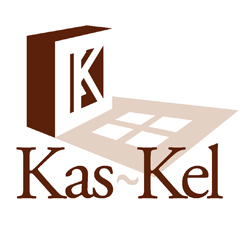 Kasson & Keller
General Labor - Manufacturing and Warehouse
Sorry, this job has expired.
Fonda, NY
Paid holidays, Paid vacation, 401K / Retirement plan, Vision Insurance, Dental Insurance, Life Insurance, Health Insurance
Kasson & Keller has immediate start dates available for General Labor Positions at our Fonda, NY Manufacturing Plant!
İSe Habla Español!

Part-Time and Full-Time Schedules Open!
No Nights!
No Experience Required – We will train you!
Starting Hourly Pay: Up to $16.00 depending on your experience and knowledge. Full Time, Part Time Scheduling, and Overtime are Available.
We invest in our employees with training and provide opportunities for you to have job and career growth!
Full-Time Employee Benefits Include: 
Medical, Dental, & Vision Insurance
6 Paid Holidays
1 Floating Holiday
1 - 4 Weeks Paid Vacation
56 hours "Sick" Time Off
401K + Company Match
Supplemental Coverages
Free Life Insurance
General Laborer General Scope of Work:
To be a successful manufacturing plant and warehouse worker, you should work with consistent speed and accuracy. An outstanding worker should maintain production standards and work towards improving productivity without compromising quality.
On a day-to-day basis you will be supporting various operational functions in the manufacturing and warehouse distribution plant.
You will be a key member of the assembly line operations with the mass production of Kasson & Keller vinyl window components and assembly of the components into a window. This work is predictable and repetitive in nature. You will need to have a high level of attention to detail while assembling the window utilizing the hardware station, glass setting, and balance station to ensure your end result is a quality product.
Your work will include wrapping windows and doors from the manufacturing line and preparing them for shipping.
You will also be loading and unloading trucks with the use of forklifts, pallet jacks, rollers and other common shipping / receiving warehouse equipment.
Responsibilities:
Follows health and safety standards.
Maintains a clean workstation and production floor.
Assembles products and parts.
Follows production guidelines and specifications.
Operates and maintains machinery and production line equipment.
Works on the production line and meets production targets.
Reports any issues to the supervisor.
Performs other tasks as assigned.
Click 'Apply' to send us your contact information, on the next screen you will see the work site address feel free to come in and fill out an application, or Phone for applicant support.
Kasson & Keller is an Equal Opportunity Employer. All employment is decided on the basis of qualifications, merit, and business need.
100109456
100109456